1 Waldhof Lane
Hattieville
Arkansas
72063
United States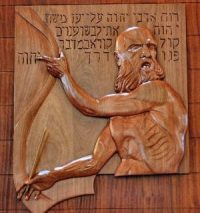 Services Provided:
G.R.Hoelzeman Studios provides a number of services which may be adapted to your unique needs and budget. Select from one of three broad categories (Consultation, design, artwork), or combine elements from each which most suit your requirements. For a fuller discussion of the services provided by G.R.Hoelzeman Studios please visit the Services section of our website. www.grhstudios.com/services/index.php
Service Offerings:
Liturgical Design Consultancy
Art & Craft
Liturgy
Education
Other Services:
Catechetical programs, parish liturgical/spiritual formation, assistance with committee formation, assistance with selection of architects and artists, assitance with planning and celebration of liturgical rites, after-care including adaptation of space or rites. Institute for Liturgical Consultancy (CTU Chicago) participant 2003-04.
Philosophy / Approach:
Liturgical Art and architecture are sacramental in that through beauty of form and function they become channels of divine grace and presence. Even as Art and architecture speak to humanity of God, they are also profoundly prayerful expressions of communal and individual yearning (Sehnsucht) for salvific communion.
GRHoelzeman Studios strives to facilitate the creation of such sacramental experience and expression through a robust collaborative process which engages the entire community, resolves conflict and builds a solid historical and theological foundation for the community's unique cultural and spiritual expression so "that in all things God may be glorified" (1 Peter 4:11)
Our goal is simple: promote full, active, conscious participation in the Liturgy, which is the source and summit of the Christian life, that in all things God may be glorified (1 Peter 4:11).
Qualifications:
Member: International Center of Medieval Art. Association of Consultants for Liturgical Space. Oblates of St. Benedict. Completed Institute for Liturgical Consultancy. Graduate Studies in Medieval Art History. Commercial Art, Graduate studies, Medieval and Ecclesiastical History. BA, St. Joseph's Seminary College, St. Benedict, Louisiana. Awards: BENE Award: 2001 and 1993. BENE Honorable Mention: 1998 and 1994. 1997 Liturgical Art Guild International Exhibition.