SPRING 2021
Liturgy in the Time of the Pandemic
Part I - Air Handling Systems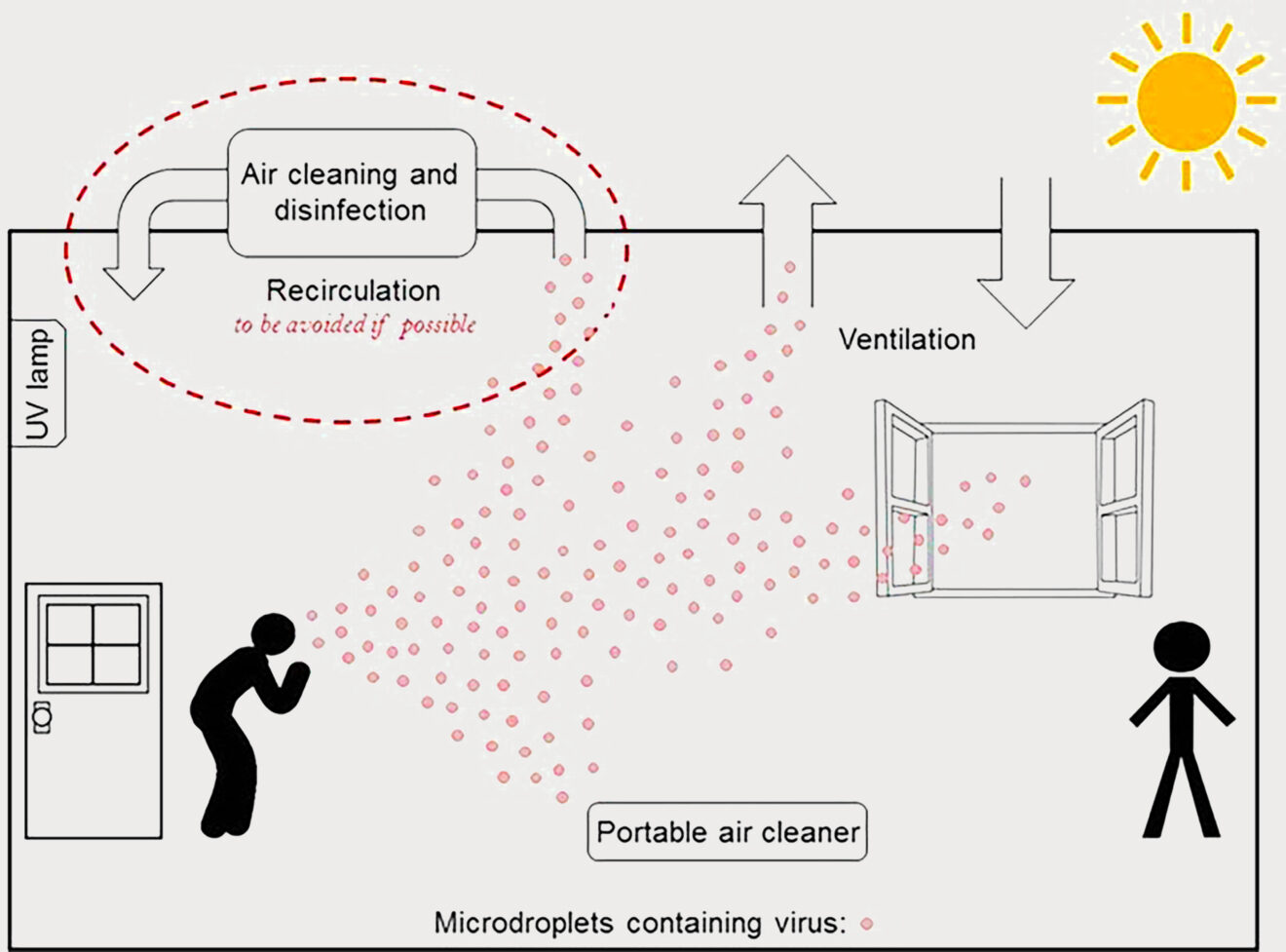 Public Health officials have come to understand that the Corona Virus is spread by droplets moving through the air and inhaled by victims; therefore, the primary strategy centers around increasing the mix of outside air into buildings, filtering and or disinfecting return air, and developing better patterns of air movement within worship, gathering and meeting spaces.


Since everyone exhales carbon dioxide, outside air is always added to mechanical air handling systems. Increasing the mix of outside air reduces the concentration of the virus in the return air and reduces the risk of spreading the decease. Most air handling systems allow adjustment to the mix of outside air that enters the system but realize that comes at a cost since more conditioned air (heated and cooled) is evacuated from the building. With a growing concern for sustainability, churches need to be efficient with energy use in all aspects of the built environment.
Another technique is to clean the air that is returned into the space. HEPA (High-Efficiency Particulate Air) filters can be used in some systems but requires a greater pull of air which your system may not be equipped to handle. Filters with a Minimum Efficiency Reporting Value (MERV) of 13 are shown to be effective. Disinfecting systems are worth exploring but will require a retrofit of your systems. Ultraviolet Germicidal Irradiations lamps (UV) in the air ducts is one method. Not all air ducts are easy to access without damaging decorative elements in the worship space. UV lamps are typically not used directly in the worship spaces but are being added to mechanical ceiling and wall mounted fans as way of killing the viruses as air is drawn past the blades. Such devices might be useful in larger meeting or gathering areas.

Another strategy is introducing charged ions into the return air stream which attach to the Corona Virus molecule and destroy the outside protein layer, thus destroying the contaminant. These Bi-Polar Ionization generators are fairly small (the size of a spark plug) and are fairly easy to retrofit into an air handling system. These systems have to be properly sized for each worship space and tested for output levels. Mechanical ion generators can also be added in meeting and gathering spaces.


A third strategy is redirecting air movement within the interior of buildings. Air that moves across people spreads virus from an infected person to those further downstream. It is better that air moves vertically where it returns to the system to be cleaned. The height and direction of these supply and return grills have to be carefully studied.
Many churches are following the lead of concert halls where air is delivered via floor vents. It also makes it easier to incorporate a high-volume low-velocity system which minimizes noise from air handling systems. Most churches will not have funds to redirect their air supply, but for those planning new churches this might be something to consider though it will increase the cost of your air handling system by 10-15%.


All three strategies (increasing outside air, filtration/disinfection, and careful planning of air movement) will help churches in times of airborne pandemics.
This two-part article is based on a presentation given at the Southwest Liturgical Conference on February 2, 2021, by ACLS Member Gilbert Sunghera, SJ, speculating on changes to the design and renovation of church spaces due to the pandemic.


Fr. Sunghera would like to thank Leighton Deer from the Minneapolis Office of HGA for sharing recent research regarding air handling systems. The architectural community continues to brainstorm as public health officials gain better understanding of how variant Corona Viruses are spread and the level of safety required with current vaccines. Future pandemics are probable given the increased rate of global travel.
The Empty Tomb
Sacred Aspects of the Architecture of Memorials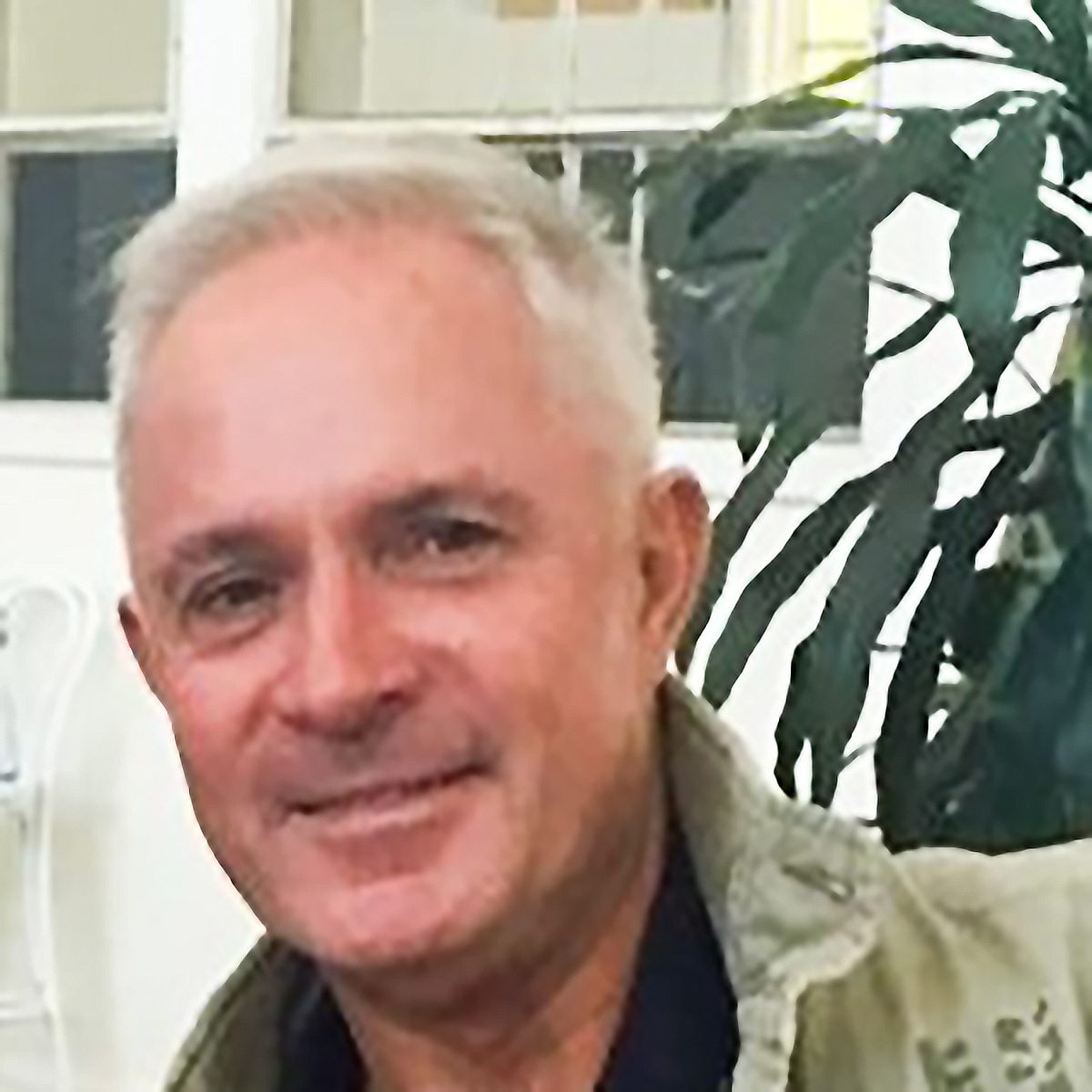 Just like the female disciples who first encountered the empty tomb of the risen Christ, memorials do provide comfort and reassurance to the grieving.


This presentation investigates how the sacred is experienced in memorial spaces. Through both their design and usage (as a type of ritual) memorials encourage an encounter with the sacred. An important aspect to this encounter is the concept of place and the roles that meaning, identity, history and memory bring to this concept. By examining several examples of memorial spaces, he illustrates how their design and function can deepen and expand our experience of the sacred.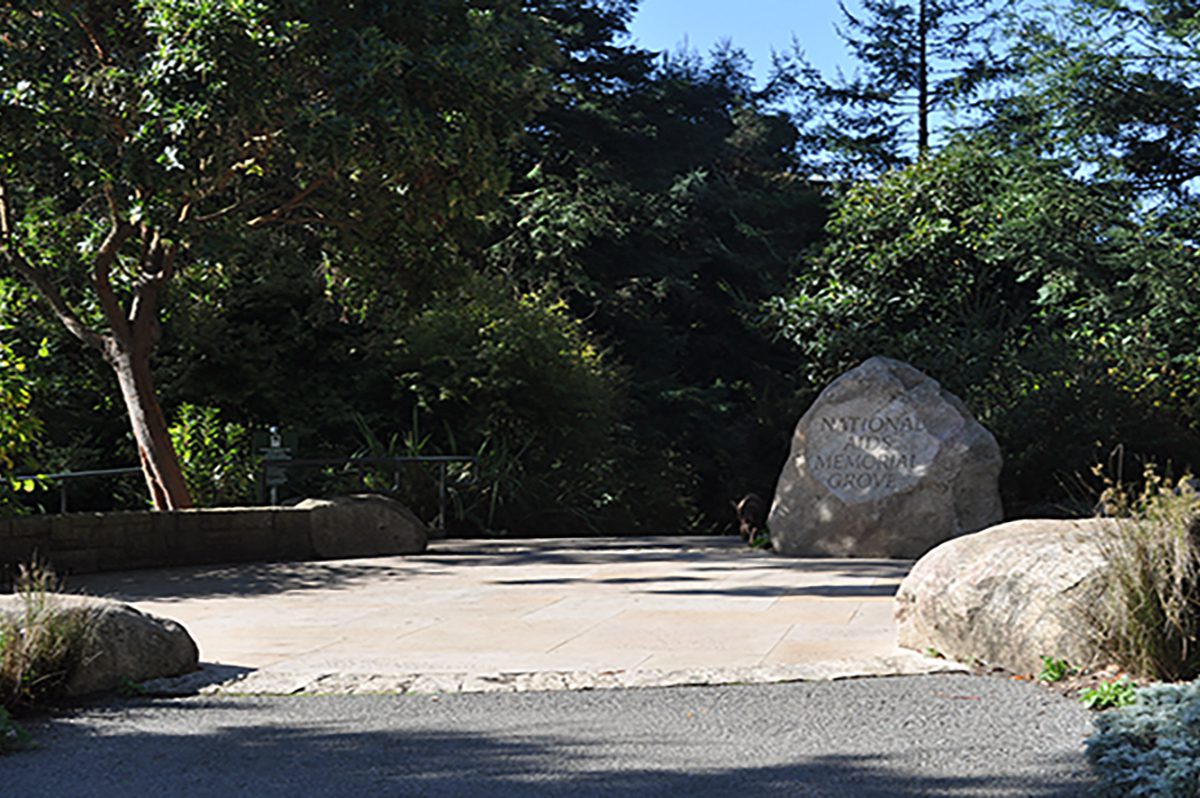 Two examples are presented in his webinar and the first of these is the National AIDS Memorial Grove, San Francisco, CA. The Memorial Grove is situated at the eastern end of San Francisco's Golden Gate Park, but unlike other National Memorials such as the Washington Monument or the USS Arizona, the Grove is a living memorial. It represents the symbolic nature of the cycles of life, death, and rebirth. The mission of the National AIDS Memorial Grove is to provide a healing sanctuary, to increase awareness of this national treasure, and to promote learning and understanding of the human tragedy of the AIDS pandemic.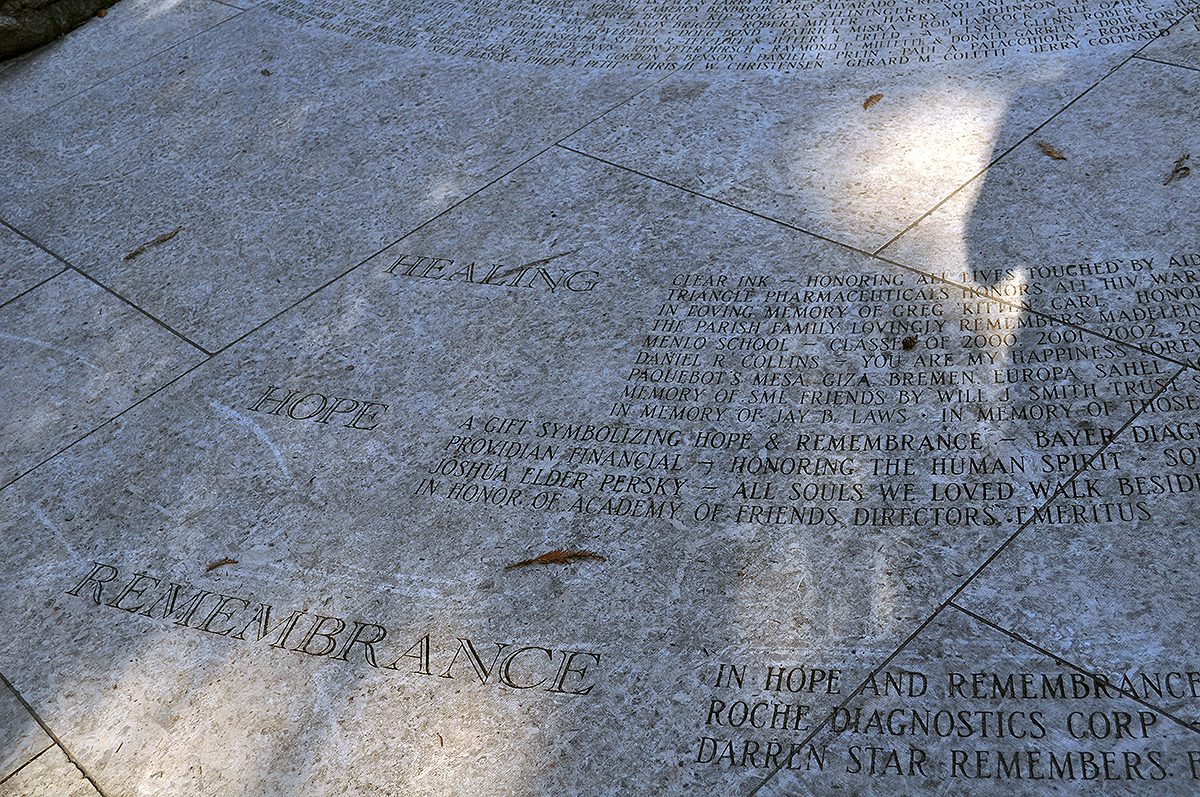 The Grove is an example of a public memorial regarded as having a Redemptive narrative. The narrative is about healing and its themes are sanctification and rectification. The presentation takes us on a tour through the Grove and explores aspects of symbol and ritual. The journey is also a metaphor for the struggle the of victims and survivors of the pandemic. The second major theme of the Grove is its use as a space set apart: a sacred, reflective, and silent space.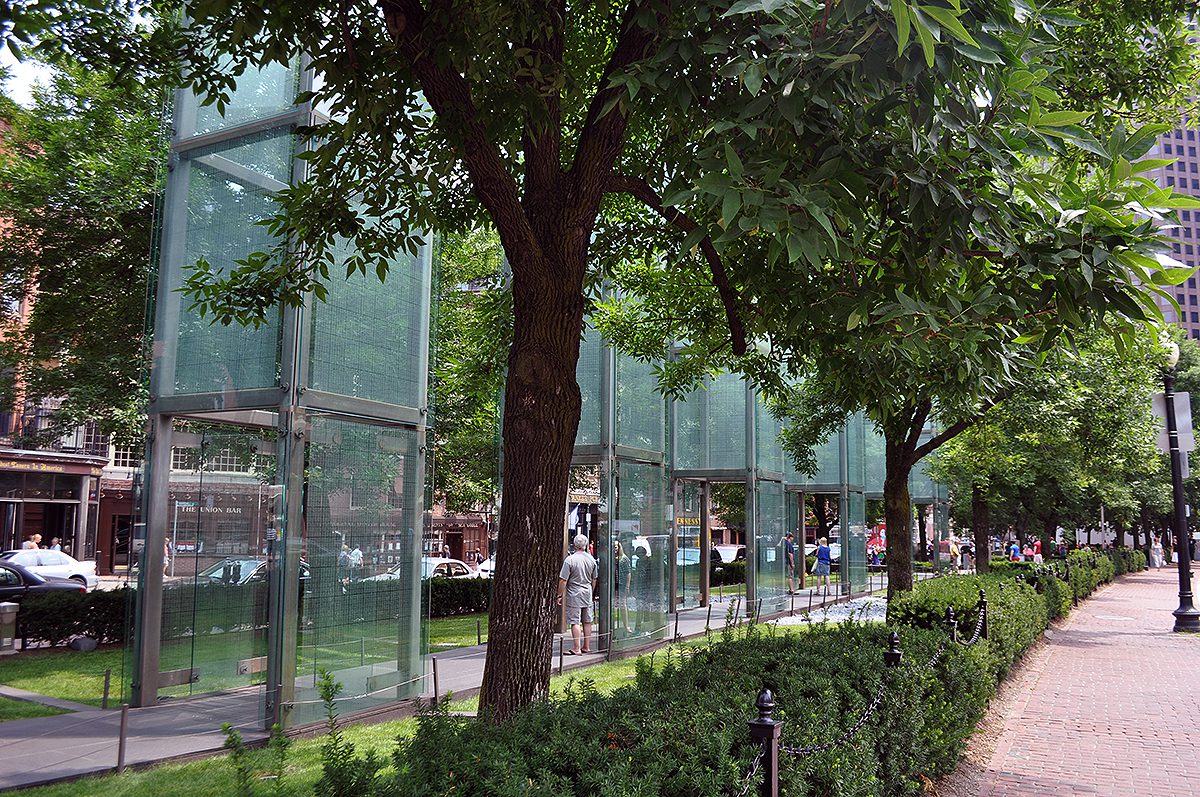 Saint Christopher by John Giuliani
The second example is the New England Holocaust Memorial which is located along the famous Freedom Trail in Boston, MA. It is an example of a public memorial regarded as having a Toxic narrative. The memorial is dedicated to the six million Jews who were exterminated in the death camps. It serves as a universal warning against bigotry and racism: a marker created as a place to grieve for the victims of the Holocaust and the destruction of their culture. The presentation provides a description of the memorial, but also discusses the role memory plays in our experience of memorialization.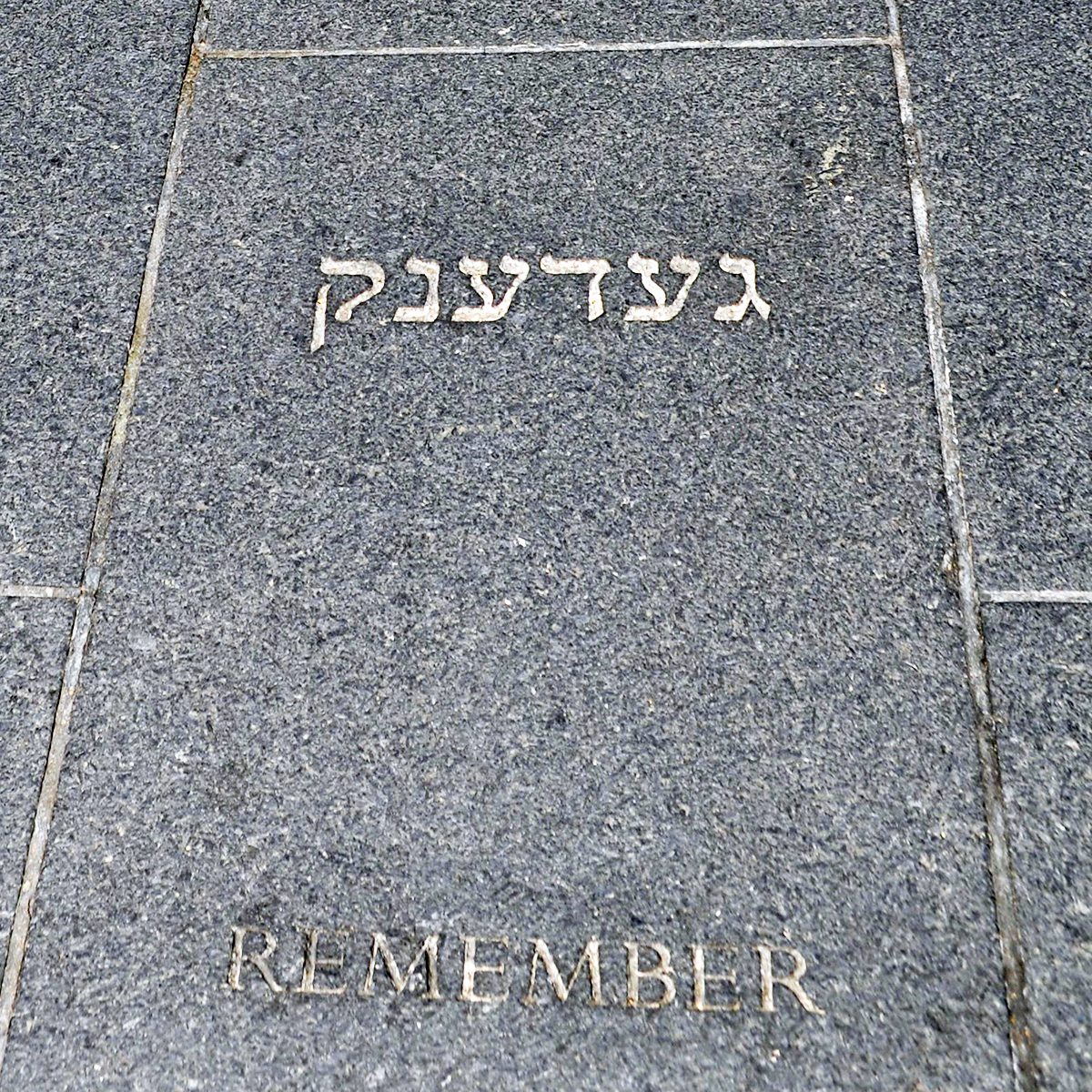 Memorials are multisensory. They require us to experience them through narrative, movement and the meaning that place and memory bring. Through sensitive and intentional design, we can purposefully encourage their visitors to encounter the sacred in these spaces.


Mark Kerrins is an architect based in Melbourne, Australia. He studied his M.A. (Theology) at the Dominican school, DSPT in Berkeley, CA. His webinar presentation was prepared whilst completing his thesis for this degree. He has an active interest in Sacred Space, particularly in non-ecclesial buildings and spaces. His architecture in the field of sacred space explores concepts of meaning and placemaking.
Webinar Committee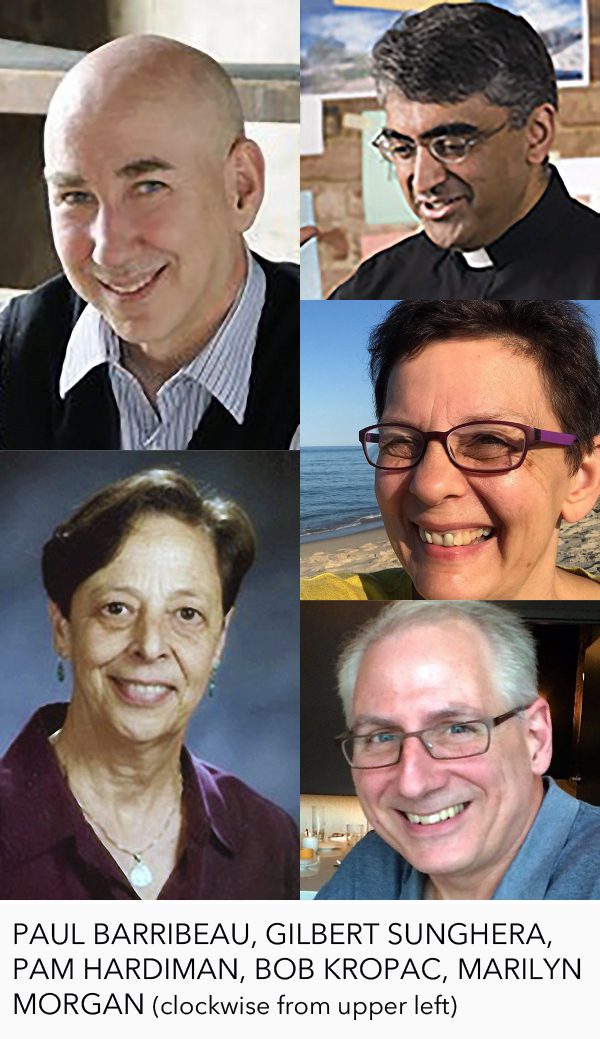 Now that the Spring webinar series has finished, the webinar committee would like to let you know what's coming up in the fall.


Our Fall line-up includes:

Margaret Adams Parker September 21st
Jay Hall Carpenter October 10th
Wiktor Szostalo November 11.
We hope you will be able to join us. Never signed up for the webinars? We hope you will join us for one in the future.

We've begun work planning the 2022 series. Speakers so far include:

Ricky Manalo, speaking on intraculturalism, especially as it pertains to our work for parish committees of people with different communication styles and cultures.
Michelle vanden Heuvel will be talking about her sculptures.
John Bergstrom will be presenting the Native American icons of the late painter

Fr John Guiliani,

as well as the multicultural work of John Collier.
Marchita Mauck will be speaking about her work as a consultant in restoring churches damaged by Hurricane Katrina. Stay tuned for more information.
The webinar committee seeks to present work and ideas on a variety of topics that are pertinent to its members. If you would like to join us in developing ideas and potential speakers, we would welcome new members. We also welcome ideas for webinar topics or presenters.


Please email Marilyn Morgan m[email protected] or any other committee member to share your thoughts.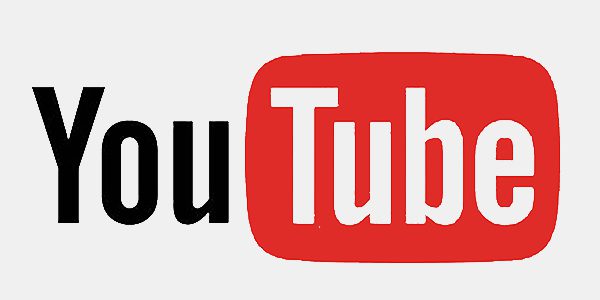 ACLS now has a YouTube channel. Our more recent webinars, as well as all future webinars, will be posted on our channel, making it easy for you to catch up on webinars you missed, or share a webinar with others for educational purposes. The YouTube Channel is up and running.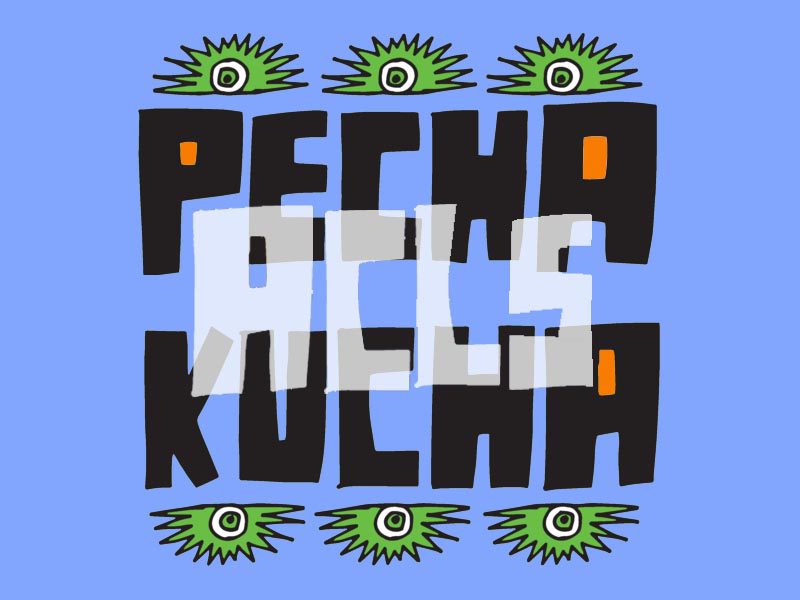 Did you miss going to the Pecha Kucha at SWLC this year? We did!


Join us Monday, June 21st, 8 pm EDT for a virtual ACLS Pecha Kucha.

Jenna Bruns,
Scott Parson,
Norberto Gutierrez
Marilyn Morgan
Gianfranco Tassara.
Bring your libation of choice and join us for this more informal evening of summer fun.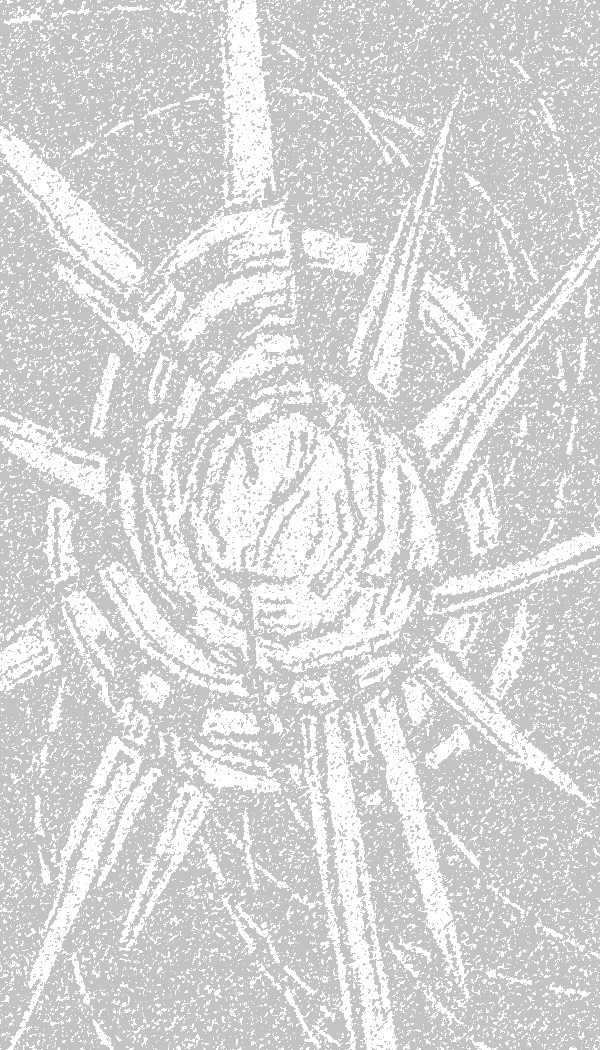 Message from the Board
JAMES HUNDT, ACLS PRESIDENT
"Be safe and enjoy being face to face (or rather mask to mask)!
I am writing this letter sitting in the shade outside my apartment in upstate New York, without a mask, while nearby workers are engaged in typical Spring projects. The CDC has just announced new guidance for masks, causing pastors, mayors and governors of states like NY and NJ to try to hold the line on mask mandates indoors. Another month, another pandemic challenge. Meanwhile, there are many stories of wonderful things happening in the midst of the pandemic – buildings being designed, funds being raised, buildings getting built and artwork being commissioned and installed. As one pastor recently wrote to me, "There's a strong desire to have this project move forward. In a strange way, the yearlong pause because of the pandemic helped the congregation move into this change. We learned a lot about our strength as a congregation, and our commitment to its mission. With 3.7 million in commitments so far, there's no cutting back on the project. The congregation truly responded. We're doing it all!" Hopefully a lot more good news is just around the corner!


A new graduate certificate program at St. John's School of Theology, directed by former ACLS President and long-time member Carol Frenning, will commence on June 14, 2021 after a yearlong delay. There are still some spaces available if you would like to obtain your Certificate in Liturgical Art & Architecture. There is more information on the ACLS website or you can contact Carol directly.


As previously promised, recordings of most of the ACLS webinars from the last two years are now available to the public via ACLS's YouTube channel. Feel free to direct potential clients to relevant videos to help them get a sense of how you or your colleagues can assist them in the creation of worthy spaces for their faith communities.


I would like to welcome Martin De Sapio, AIA as the new Treasurer for ACLS. Martin is taking over the reins from Robert Habiger, who held that position for many years. Robert has done an excellent job of financial management for the organization. He is happy to turn the books over to Martin so that he can continue with his retirement plans. A sincere "Thank you!", Robert, for all your hard, conscientious work as Treasurer. Enjoy your travels this summer!


Finally, the board is continuing looking at the possibilities for future retreats and/or trips once the situation with the pandemic improves sufficiently. Please be sure to let one of the board members know if you have any thoughts or ideas that you would like to share with the board. I know that a few of you will be attending the FDLC Conference in San Diego in person. Be safe and enjoy being face to face (or rather mask to mask)!


Webinars
PECHA KUCHA
Paul Barribeau, host
Jenna Bruns
Scott Parson
Norberto Gutierrez
Marilyn Morgan
Gianfranco Tassara
June 21, 2021, 8:00 pm EDT
MARGARET ADAMS PARKER
September 21, 2021, 1:00 pm EDT
JAY HALL CARPENTER
October 10, 2021, 1:00 pm EDT.
WICTOR SZOSTALO
November 11, 2021, 1:00 pm EDT
Events/Conferences
NPM 44TH ANNUAL CONVENTION
SWLC ANNUAL STUDY WEEK 2022
Offered Virtually
January 18-20, 2022
52ND FDLC NATIONAL
MEETING 2020
"This House Brings to Light the Mystery of the Church"