Join us on October 20th at 1 p.m. Eastern Time, 12 p.m. Central Time and 10 a.m. Pacific Time.
Register with this link to the Go-To-Webinar Registration site:
https://attendee.gotowebinar.com/register/166938159477435661
The Webinar Topic:

Christine Reinhard, a liturgical consultant, will share from her experience and insight how our design for sacred theologies is balanced with guidelines by church leaders. There will be images of a few of Christine's spaces that exemplify the success of this balance.
Christine will also talk briefly about the history of the bishop's guidelines.  Knowing where they came from helps to understand what resulted.
Christine is and always has been a Spirit led consultant. She will talk about the ramifications as well as the joys of being Spirit led.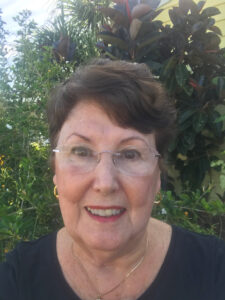 Our Presenter:

Christine did her first renovation in 1981 and continued to work until 2017 when she retired.  At first, she worked entirely in Michigan.  But eventually she was pulled out of Michigan and ended up working in four countries, although most of her work continued to be in the Midwest.
One of her proudest accomplishments was being instrumental in starting ACLS and keeping it afloat until it began to blossom. She was a presenter at workshops for Form Reform and for the Lutheran Liturgical Conferences in Valparaiso.  She also taught classes in process for ILC in Chicago.  She then mentored at least a dozen students through their projects.  The most fun was when she hosted mentoring weeks in Michigan for 5 students at a time.
During her career, Christine worked with 69 Catholic churches and chapels, 9 Lutheran projects, and 10 Episcopal projects including one Anglican.
To Register:
Follow this link to register for the October 20th Webinar: https://attendee.gotowebinar.com/register/166938159477435661
The Webinar ID: 574-546-211