Join us on November 17 at 1 p.m. Eastern Time, 12 p.m. Central Time and 10 a.m. Pacific Time.
Register with this link to the Go-To-Webinar Registration site:
https://attendee.gotowebinar.com/register/320362912505759501
The Webinar Topic:
As the Archivist at the Basilica of Saint Mary, Heather Craig has worked with  internal and external researchers, as well as contractors and architects, to provide historical context and supporting documentation.  Most recently, she worked with a team of architects and designers who were  formulating  a Master Campus Plan, which touched on every building on campus.
In this webinar, she will provide an overview of the kinds of information she has found to be helpful to preserve, as well as suggestions for retention,  organization and documentation of a personal collection of research, in order for the collection to be transferred more smoothly to a repository, and to be more accessible to future researchers.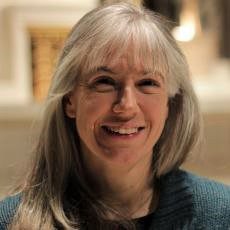 Our Presenter:
Heather Craig is serving her twenty-first year as the Archivist for the Basilica of Saint Mary in Minneapolis, MN. The bountiful archival collection contains documents and ephemera  from the parish founding in 1868 up through the church's response to the pandemic.  She holds a B.A. in English from Grinnell College and a Masters in Library and Information Science  from Dominican University.
To Register:
Follow this link to register for the November 17th Webinar: https://attendee.gotowebinar.com/register/320362912505759501
The Webinar ID: 333-036-611