Join us on January 19, 2021 at 1 p.m. Eastern Time, 12 p.m. Central Time and 10 a.m. Pacific Time.
Register with this link to the Go-To-Webinar Registration site:
Click here to register
The Webinar Topic: The Architecture of Eco-Theology: Beyond Sustainable Liturgical Design
More than just applying sustainable design strategies to sacred space, Roberto's church architecture and liturgical designs attempt to tangibly, realistically, and meaningfully embody the tenets of eco-theology such that the architecture itself becomes a form of catechesis.   Robert professes that caring for creation as a sacred reality demands that we reconsider every design decision from first principles, finding ways to seamlessly integrate sustainable design principles with a theology that recognizes God's creation as revelatory.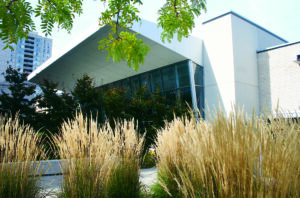 Roberto's presentation will explore what this means through completed works such as his firm's design for St. Gabriel's Passionist church in Toronto, the first LEED Gold Certified worship space in Canada.  He will also present their new church for St. Benedict parish in Milton, designed to be the first sacred space to achieve 'net zero energy' with 'zero carbon emissions operationally' in response to the call for an "integral ecology" as articulated in the Holy Father Francis's encyclical, 'Laudato Si, On Care for our Common Home'.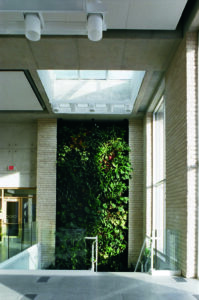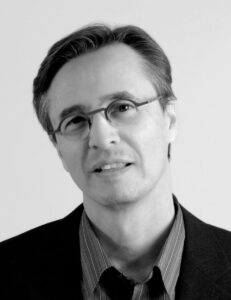 Our Presenter: Roberto Chiotti, OAA, FRAIC, LEED AP, CAHP
Roberto Chiotti is a founding principal of Larkin Architect Limited, an award-winning firm located in Toronto, Canada devoted to the design of sustainable sacred space.  In addition to his professional architecture degree, he completed graduate studies in Theology and Ecology from the University of St. Michael's College at the University of Toronto. Roberto has been invited to write, teach, and speak extensively on the topics of sustainable design, sacred space, and the cosmological response to the ecological crisis as it relates to architecture, theology and education at universities, colleges, conferences, and professional organizations in Canada and the United States.
To Register:
Follow this link to register for the November 17th Webinar: Click here to register
The Webinar ID: 271-726-075