The Webinar Committee is pleased to announce that the presenter of our February 2019 Webinar will be Artist Sukey Bryan. The Webinar is February 19 at 1 p.m. ET/12 p.m. CT /10 a.m. PT.
Registration information is at the end of this post!
About the Presentation: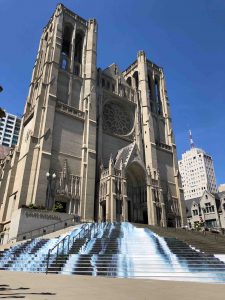 Sukey Bryan is a professional fine artist whose work includes the creation of artworks for liturgical use. Using the architecture of a particular sacred space, she designs large temporary installations, as large as 40' long or high, using images of natural elements. Bryan has created photographic, ceramic, chalk, painting and shrinky-dink installations, solo and huge group projects with participants of all ages, both outdoors and inside the sanctuary. Her work is designed to embrace and surround with a celebration of nature. This webinar will show how the work is developed and integrated in the community and surroundings, how congregants and the public are involved in the creative process and the particular challenges and benefits of this approach.
About the Artist: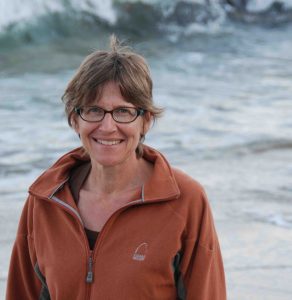 Sukey Bryan is a painter, printmaker and installation artist. Bryan was the 2018 Artist in Residence at Grace Cathedral in San Francisco. She received grants from the National Endowment for the Arts and the Maryland Arts Council. Her work has been collected and exhibited widely in the United States at galleries, museums, academic and non-profit exhibition spaces, churches and at American Embassies in Russia, Fiji, Finland, and Norway. Bryan graduated from Yale University with a B.A. in Fine Art and English and with an M.F.A. from the Maryland Institute. Bryan is based in Stanford, California.
We hope you can join us!
Paul
Webinar Coordinator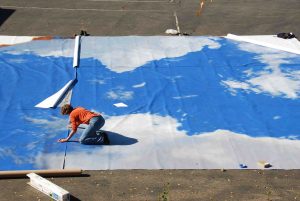 Registration Information:
Registration URL: https://attendee.gotowebinar.com/register/508947836027484161