William E. Brocious, AIA, LEED GA
950 Progress Street #302
Pittsburgh
Pennsylvania
15212
USA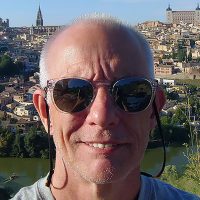 Services Provided:
Architectural and liturgical design services shaped to the needs of each parish including: Development with the parish leadership of a collaborative planning process based upon its needs, schedule and budget. Assistance in the iconographic programming, design and/or selection of artist and craftsman for the fabrication of liturgical furnishings. Architectural services encompassing long range master planning, conceptual design, design development, contract documents, historic preservation or adaptive reuse and construction administration.
Service Offerings:
Liturgical Design Consultancy
Architecture
Education
Philosophy / Approach:
A commitment to work collaboratively with a team of consultants and the parish to turn their vision into reality. Solving difficult challenges by questioning accepted paradigms and using limited resources wisely. Working patiently, reassuringly to listen and really hear the needs and desires of the parish. Creating places which people embrace and make their own.
Qualifications:
Kent State University, Bachelor of Architecture; Institute for Liturgical Consultants, Catholic Theological Union at Chicago; Member of American Institute of Architects, Interfaith Forum on Religious Art and Architecture, Association of Consultants for Liturgical Spac and Partners for Sacred Places. Received IFRAA Religious Art and Architecture Design Awards from the American Institute of Architects in 1996 and 2000 as well as additional design recognition in the area of Historic Preservation Attended Form/Reform, The National Conference on Environment and Art for Catholic Worship at Orlando, FL; Colorado Springs, CO; Chicago, IL; Houston, TX; Los Angeles CA; Kansas City KS; Milwaukee WI; and San Jose, CA as well as Sacred Trusts, National Conferences on the Stewardship of America's Historic Religious Buildings.
Education:
Bachelor of Architecture, Kent State University
Institute for Liturgical Consultants, Catholic Theological Union at Chicago