915 S.St. Mary's Street
San Antonio
TX
78205
United States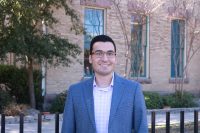 Services Provided:
Fisher Heck Architects has provided design services on over one hundred eighty church related projects since 1985. Projects range from new sanctuaries to renovation of historic structures, fellowship halls, religious education buildings, offices, day-care centers, recreational facilities, and site master planning. Committed to creating unique designs while being conscious of the client's goals and the site's surroundings, Fisher Heck is dedicated to designing projects that strengthen and benefit community.
Other Services:
Historic Preservation
Philosophy / Approach:
Successful religious architecture relies upon a clear understanding of a church's teaching and theology. Each church has a unique identity, shaped by its history and its relationship to the community. At Fisher Heck we strongly believe in the interpretation and translation of each church's needs into architectural form that conveys a clear message about the identity of the church. We understand the church should be a good neighbor, sensitive to its relationship with the surrounding community. The worship environment must respond to and serve the church's unique theological requirements or style of service. The space must have appropriate acoustics that support the spoken word as well as the music program. Sacred art, special furnishings, and carefully planned lighting enhance the liturgical, devotional and contemplative soul of the worship environment.
Qualifications:
Designing Community since 1982, Fisher Heck Architects is a San Antonio based organization of architects, planners, and interior designers providing design and consulting services throughout Texas. With 14 employees, (5 registered architects, 8 technical staff, and 1 business manager), we are capable of working on any project, big or small.
Fisher Heck is dedicated to designing projects that strengthen and benefit community. We are recognized for our expertise in Religious Design and Planning, and Historic Preservation. The firm also specializes in the areas of higher education, institutional design, and residential design.
Since the firm's humble beginnings, our dedication has been rooted in the sense of community and our role as architects has been to collaboratively work with our clients.
Education:
Texas A&M University – Bachelor of Environmental Design, Minor in Architectural History
Texas A&M University – Master of Architecture, Certificate in Sustainable Urbanism