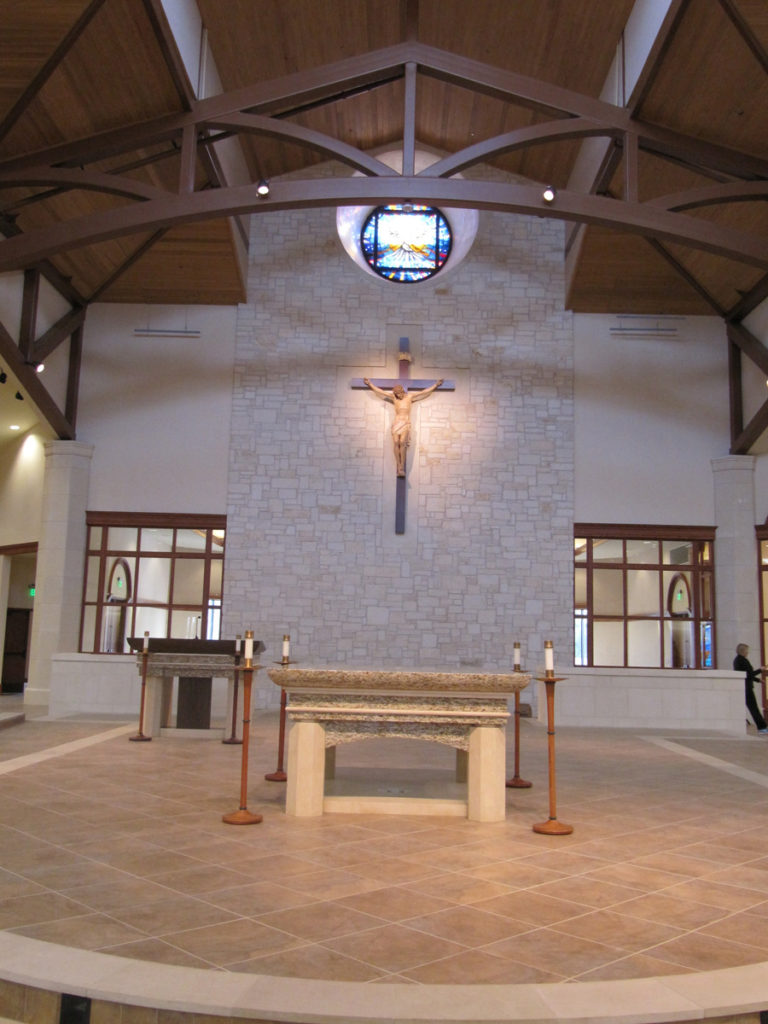 St. Vincent de Paul Catholic Church
Austin, TX
Completed: 2012
Description:
The scope of work for this project included designing and creating a crucifix, altar, ambo, tabernacle and St. Louise de Marillac statue in conjunction with the building of a new sanctuary for St. Vincent de Paul Parish. We worked closely with the church building committee to ensure the incorporation of their ideas and preferences into each design.
Bishop Vasquez declared the altar to be the central focus of this church. We created the altar with limestone and granite to signify the biblical references to Christ as the foundation of the church.
The ambo was built with accessibility for all in mind. Hydraulic lifts in the base raise and lower the top in order to accommodate the height of each reader.
The linden and oak crucifix was carved to convey peace and calm in the moment that Christ surrendered.
The dome shape of the bronze tabernacle was designed to create a glowing effect from the reflection of chapel light.
Project Team:
Kenneth Griesemer, AIA ACLS