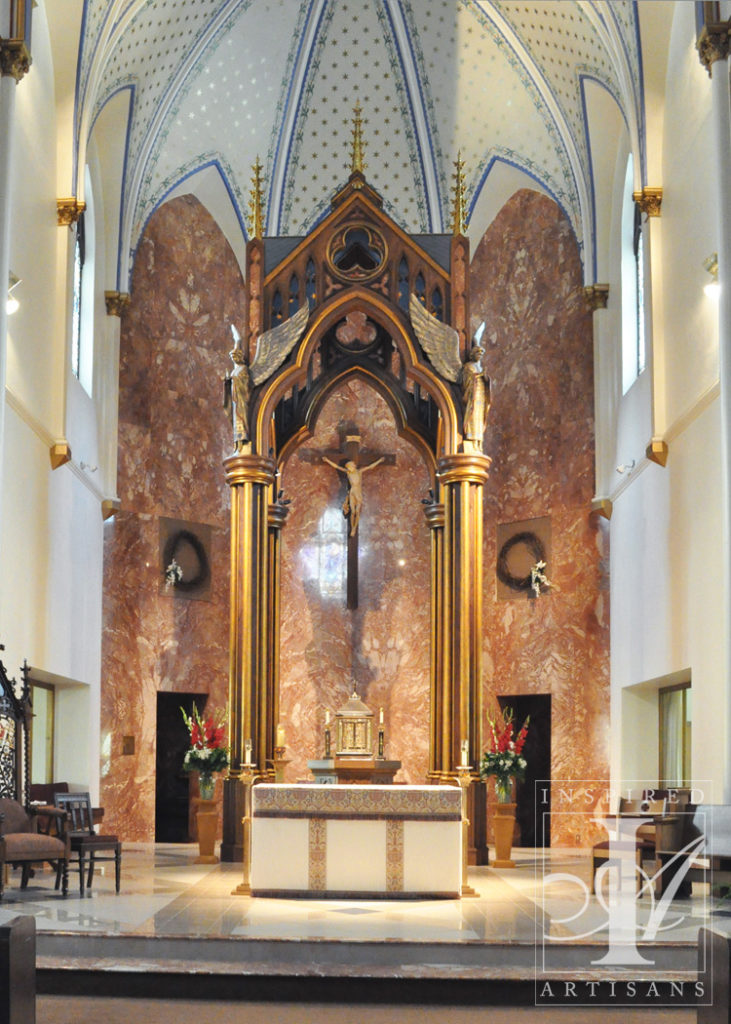 St. Mary's Cathedral
Cheyenne, WY
Completed: 2010
Description:
In 2009, St. Mary's Cathedral began an extensive restoration project. Honoring and preserving the history of the century-old church was integral to the restoration.
The construction of a 34 foot high baldacchino at the front of the sanctuary was a highlight of the project. Each of the corners of the structure is enhanced with a 6.5 foot gilded angel. The angels' design- from their praying hands to the "brocade" on their robes- were influence by patterns and decorations already present in the cathedral. In addition, existing stone work on the exterior of the church inspired the creation of the 5 finials atop the baldacchino. Hand painted gold stars decorate the ceiling of the structure.
St. Mary's Cathedral was presented with an award from the City of Cheyenne Historic Preservation Board for their historically sensitive restoration.
Project Team:
John Buscemi, Liturgical Design Consultant