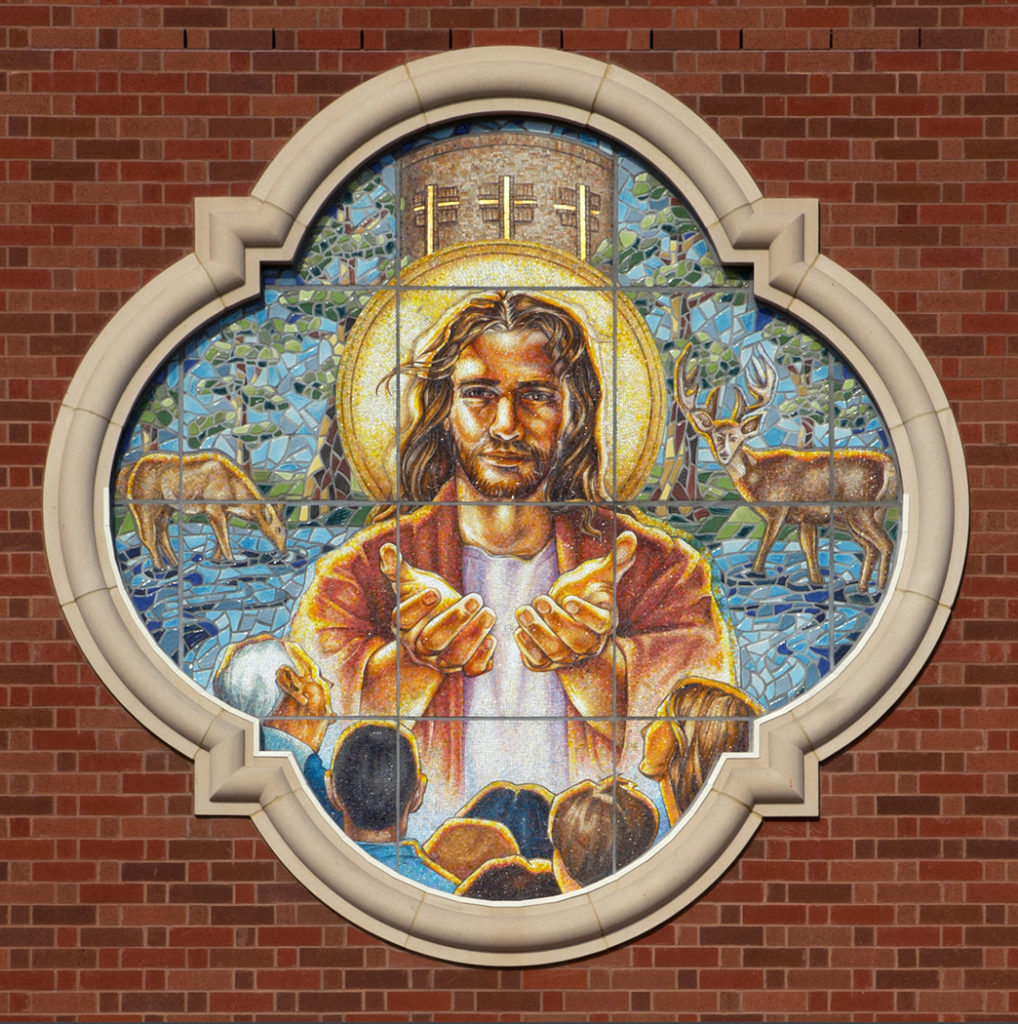 St. Martha Catholic Church
Kingwood, TX
Completed: 2011
Description:
This Welcoming Christ Mosaic serves as the central focal point at the front of St. Martha Catholic Church. The mosaic offers a warm invitation to this church community. It was specifically designed with symbolism representing Bible passages of particular significance to the St. Martha's Parish:
The deer, water and trees represent Psalm 42: 1-2. " As the deer pants, for streams of water, so my soul pants for you, O God. My soul thirsts for God, for the living God." The water also represents the cleansing water of baptism. The light emanating from Jesus represents Psalm John 8:12. "When Jesus spoke again to the people, he said, 'I am the light of the world. Whoever follows me will never walk in darkness, but will have the light of life.'" The people in the foreground represent the diversity of the St. Martha Parish family.
In addition to the Venetian glass and ceramic tile mosaic, we also created a tabernacle and sculptures of the Blessed Mother, bust of Christ, Corpus on the Cross, St. Joseph, Infant of Prague, Stations of the Cross and a sculptural grouping of Mary, Martha, and Lazarus with Jesus.
Project Team:
Kenneth Griesemer, AIA, ACLS
Donna Rueby, Liturgical Design Committee Member